Home » Resources for Therapists – supervision, hypnosis scripts, online training courses, and free weekly therapy tips » Hypnotherapy Supervision and Mentoring
If you're a qualified hypnotherapist, having a mentor or supervisor can make a world of difference. I combine mentoring with hypnotherapy supervision to help you develop your skills and efficacy so you can be the best therapist for your clients.
The thing is, we all need some additional help from time to time – whether you're newly qualified or have years of experience. Indeed, having supervision is seen as a requirement by most professional governing bodies, whether it's one-to-one supervision or peer support.
On this page I'll tell you what you can expect when you have hypnotherapy supervision and mentoring with me…
The purpose of hypnotherapy supervision
I offer a fusion of solution-focused and interpersonal approaches to supervision and mentoring, helping you directly address client problems as well as look at the nature of the therapeutic relationship you have with your clients.
Hypnotherapy supervision has three main purposes…
It helps you work more effectively with your clients and, consequently, builds your confidence and competence as a therapist. (We all have difficulties at times with client sessions: supervision can help you find new ways of working and develop more skills and competences)
It ensures that you work ethically with all your clients and helps you identify your professional needs, such as identifying further training requirements to ensure the best for your clients
It gives you the chance to reflect on and assess your own emotional needs as a therapist in order to manage your caseloads well without suffering from burnout or what is sometimes called 'compassion fatigue'.
Let's look at each of these in more detail…
Supervision for effective client work
We've all had occasions, perhaps with certain clients, when we've felt stuck or 'at a loss' as to what to do. This is particularly common if you're just starting out or you start working with a client who is suffering from a condition you've not treated before.
'What do I do?', I hear you ask.
This is where good supervision can help you. As you bring 'cases' to your supervision sessions, we'll explore ways to help your client(s) start making progress.
And clients who make progress are good for your hypnotherapy practice! Word of mouth soon spreads.
So, if you feel stuck with a client or don't know what to do, or if there is a problem with rapport or counter-transference, supervision will help you find ways toward a resolution.
RELATED CONTENT: Just starting out as a hypnotherapist? Need a script to help you?
Check out over 600 different Ericksonian hypnosis scripts
Working ethically as a hypnotherapist
It goes without saying that ethics underpin all that you do as a hypnotherapist. Good supervision ensures that you work ethically with each and every client.
But what does this mean exactly? It means working within the guiding principles of your governing body, keeping good 'house rules' and recognising your (and your clients) roles and responsibilities. It is about setting boundaries so that both you and your clients can develop a good working relationship.
As the Buddha reminded us over 2,500 years ago, "Right thoughts, right speech, right action…"
So, in supervision sessions we will 'check in' periodically to ensure you are continuing to work ethically with every client.
Supervision for personal reflection and development
Hypnotherapy supervision is not therapy, though your own needs should not be overlooked.
Perhaps this is one of the ways I differ from many supervisors…
My belief is that, in order for you to be the best therapist for your client, you need to be on top form yourself.
What this means is that we need to address the emotional needs in your own life. When your needs are met you have less personal stress and can provide better therapy for every client you see.
So, we'll explore these types of questions…
What does the therapeutic relationship trigger in you?
Why do you think this client has been 'sent' to you?
What is the therapist-client relationship teaching you for your personal and professional growth?
What worked especially well with a particular client?
How could you develop that skill some more?
So, supervision not only addresses problems but also gives you a chance to reflect and build upon what is going well.
Hypnotherapy supervision and the client-therapist relationship
In my twenty years as a therapist I've noticed that far more than any technique, the most important thing that fosters change is the relationship between therapist and client. And oftentimes, what this comes down to is how you are with clients.
When you can quickly develop rapport with a wide variety of people by 'speaking their language' you have a much better chance of helping them create a positive outcome.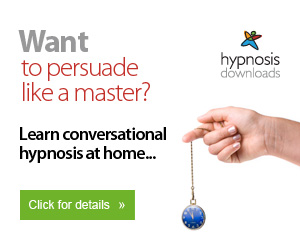 So, in supervision sessions we'll also periodically look at the nature of the client-therapist relationship. I'll share my ideas about the importance of expectation in therapeutic work and how you, as therapist, can create a positive expectation in your clients with all that you say and do, right from the initial meeting.
It is so important that therapy gets off to a good start and I'll show you how to do it.
Hypnotherapy Supervision Fees
Before you start having hypnotherapy supervision with me, I'll send you a mini e-guide that outlines what to expect from working with me. There will, of course, be a Privacy Policy which we'll need to agree to, and a contract we'll both need to sign.
Before each supervision session we would agree (via email) on an agenda for the session. In that way, we can be focused right from the off, working on what it is you'd like to get from each supervision session.
Supervision fees and payments…
Supervision sessions last 1 hour and in-person sessions (at one of my offices) cost £65 per session.
Online sessions (via Zoom or Doxy.me) cost £55 per session.
You can make payments for supervision sessions on my fees and payments page.
Back to Resources for Therapists
PLEASE SHARE MY POSTS AND PAGES ON YOUR SOCIAL MEDIA