Home » Books to Change Your Life
If you love reading as much as I do, you'll love my list of 'books to change your life' on this page.
I've always been an avid reader and I like nothing better than to wander around a second hand bookshop. Inevitably I get drawn to the self-help section, honing my search on psychology and spirituality.
But be wary!
Self help books promise the earth: how to think positive and banish the blues, how to become a better lover, or even how to achieve spiritual enlightenment.
But there is so much dross out there!
My list of 'books to change your life' comes from over 30 years of separating the wheat from the chaff.
Listed here are some of my all-time favourite psychology/spirituality self help books, the real page-turners that I'll read again and again. I've written a short synopsis for each book.
I hope you enjoy browsing through the list…
MY FAVOURITE BOOKS TO CHANGE YOUR LIFE
Clicking on the book titles or covers below will take you to Amazon where you can find more info, prices, and reviews.
If you make a purchase via the links on this page I may earn a small commission. My full Affiliate Product Disclosure Document can be read here.
If you'd rather not buy from Amazon try Blackwell's instead – a British publisher since 1879…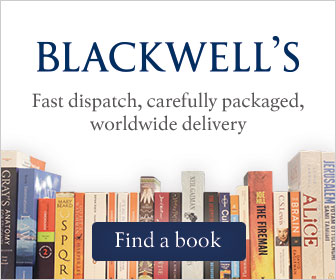 This has to be number one on my list. When it first came out in 2004 it changed the way I did therapy.
I'd only been in practise for a couple of years back then but this book – and the subsequent training I did with the HG Institute – provided me with a real blueprint for how people can change.
Ground-breaking and essential reading for everyone, not just other therapists. If you want to understand yourself more and what it means to be human this is a book you must read!
When it comes to self help books on spiritual enlightenment Eckhart Tolle's is one of the best.
Written in simple, easy-to-understand language, I love dipping back into this every so often. I always seem to get deeper wisdom each time I do.
Indeed, it's a great book even if you have time to read only one page a day. Perennial spiritual philosophy for the 21st century.
Stephen Wolinsky blew my mind when I first read this! As a hypnotherapist, I didn't have to hypnotise anyone – my clients were already in a trance!
He tells us how we all develop trances (states of locked attention) very early on in life that will remain fixed until we work on ourselves or get the right help.
If you want to understand your own trances better – and how to break free -order your copy now!
I was reading this around the time I had my spiritual awakening experience. Whether it mentally ripened me for such an experience, I don't know, but to this day it remains one of my favourites.
Steve Taylor writes simply but profoundly about the mystical experience, something that, apparently, more and more of us are having.
Steve Taylor, again, and in this book he explains the psychology behind spiritual awakening or mystical-type experiences of 'Oneness' and 'unity consciousness'.
Essential reading for anyone who has had such experiences or who is a seeker of such experiences. I love Steve's down to earth style, written as if he's having a conversation with you over a coffee or pint of beer but backed by rigorous research.
A phenomenal book about several ways you can undo the ego (that messy mix of conditioning and programming from your childhood).
It's largely based on A Course in Miracles and the deeper, universal teachings of Jesus Christ but don't let the religious ideas in this book put you off. This is deep psychology and a book I return to again and again!
This book really changed me!
Without doubt, John O'Donohue is one of the most beautiful writers ever to have put pen to paper.
His spiritual philosophy is woven so poetically you often have to pause and come back to yourself, having been taken somewhere ethereal by his words. It's a book you must take your time over, each chapter or even each page, filled with gems of insights. An absolute delight.
Another offering from Joe Griffin and Ivan Tyrrell from the Human Givens Institute, this one delving deeper into the more spiritual realms of the human journey.
A book that will need more than one reading to fully grasp its concepts but once you do you are on the cusp of immortality. Yes, there is a way to achieve immortality, according to the authors. And I believe them.
See my Amazon review of 'Godhead'
Have I just read the best book on non-duality?
Plotinus, third century mystic philosopher and Neo-Platonist wrote the Enneads, a collection of mystical texts exploring the nature of God and the validity of spiritual experiences.
Author, Brian Hines, has spent years deciphering the ancient texts and has produced a masterpiece. Plotinus comes across as a rational mystic. This certainly resonates with me and it's one of the best spiritual books I've ever read.
James Hollis' book really helped me as I went through my 40s, using his knowledge of Jungian analysis and the stages of the life journey.
He writes beautifully about letting go of childhood attachments and developing a better 'story paradigm' for the second half of life.
If you're ready to finally grow up, read this!
This is one of the best self help books of the last ten years. Steve Peters was the mind-guru at Liverpool FC for a while and in this book he makes it clear what's going on in the brain when it comes to problems and solutions.
You're not just a human but a chimp as well!
He explains why the chimp (the emotional brain) often overrules the human (thinking brain), creating all kinds of problems for ourselves. The key is to get the chimp on your side.
One of the workshops I've run over the years is The Power of Story and I used this book in my research.
Beautifully written by someone with many years of narrative work in a psychiatric setting, Lewis Mehl-Madrona shows us how we can all find healing by creating new stories for ourselves.
An absolute must read if you or anyone you know have suffered from trauma (or if you are a therapist treating it).
Bessel Van Der Kolk explains in clear language how traumas are formed and what you can do to free yourself from the grip of them. My own copy has pencil notes and dog-ears virtually all the way through! A second read is essential.
This book was an inspiration when I put together my workshop about midlife and was attending a men's self-development group in Norfolk.
It gets right into the deep psychology of the midlife transition and the birth of your soul, bringing a more profound sense of meaning to your life. Well, it certainly did mine.
Throughout my training Irvin Yalom was a huge help and influence. His book, The Gift of Therapy, remains close to hand and I still, to this day, dip into it every so often to soak up the master's wisdom.
This one, as the title suggests, helps us to explore the last taboo from an existential perspective, bringing right out into the open the one thing in life we can all be certain about – death. Read it when you're ready and never fear it again.
Over the last ten years or so of my professional work I've noticed a move toward the more spiritual aspects of this human journey.
Arthur Deikman's book – which I've now read three times – draws upon the wisdom of the ages, and points out important elements in mysticism that can be applied in a therapeutic context.
For laypersons and professionals alike, a wonderful and thought-provoking read.
I love Richard Rohr's enthusiastic writing style and this cuts right to the chase. He shows us how to see the magic of this moment – the naked now – free of all the clutter of our mental conditioning.
There are several really good exercises to practice throughout, some of which I've since adapted in my professional work. A nice accompaniment to Eckhart Tolle's The Power of Now, above.
A book to be read time and again. Indeed, each reading reveals deeper insights and understandings into the teachings of the 13th century German mystic Meister Eckhart.
Author Cyprian Smith writes eloquently about these deeper mysteries and how they still have relevance today, perhaps even more so. A beautifully written and important book.
This book accompanied me on my travels through the summer of 2018 after I picked it up in Oxfam in near-new condition. I queried their asking price (£6.99 for a paperback in a charity shop?) but it was worth every penny!
You'll see a theme running through my must-read books and this one is no different. It's about getting out of ego-consciousness and awakening your soul.
A.H. Almaas has been an important teacher to me over the last few years. His 'Diamond Approach' draws upon Sufi mysticism and in The Alchemy of Freedom he expands upon his earlier ideas, yet somehow putting them succinctly into less than 200 pages.
Again, we're learning how to free ourselves from the limits that we and society place on us.
Finally an answer!
After my experience of Oneness back in 2010 I really struggled to understand what had happened to me until I stumbled upon this in a second-hand bookshop.
Dennis Waite, drawing on the wisdom of Advaita Vedanta, argues the point that the world we know and see is merely an illusion, created by our own minds. The real reality is only experienced when we get out of duality and into unity consciousness.
This book explained my spiritual awakening. I had touched the hand of God!
More on Advaita Vedanta from the great Indian mystic Sri Nisargadatta Mahraj, this book is written in a question and answer dialogue style, making quite complex ideas easier to grasp.
Again, I found it in a second-hand bookshop and it's now selling for quite a lot online but this one is mine for keeps!
I dip back into it every now and then, like one does the Bible. Indeed, it points similarly to a much larger reality.
I heard Rupert Sheldrake talk about this book at The Weekend University in London in 2018. I loved his style – no Power Point presentation needed – just good old-school teaching.
The book is as engaging as his voice and he speaks of the importance of reconnecting to a more spiritual outlook through tried and tested practices such as gratitude, rituals, nature, and pilgrimages.
Having experimented with psychedelics throughout my 20s I was keen to read this latest offering from renowned US author Michael Pollen.
He creates a more level-headed story of psychedelics – as opposed to the gurus of the 1960s – and tells us of the latest research into the use of these drugs. Importantly, he also discloses his own recent experiences with detailed accounts of, for example, his 'magic mushroom' trip.
Well worth a read if you're interested in consciousness and the potential of these 'medicines'.
I picked up a copy of this in the book section at Kingsland Church in Lexden, Colchester, whilst enjoying a good cuppa. I've always been a little wary of religious dogma, even as a young kid, so was in two minds about buying it.
However, as I flicked through the pages I was more than pleased to find much of this book is about the writings of Christian mystics, those who speak from direct experience of God rather than blind faith.
I would have to agree with John Ortberg who describes it as, "…a feast for the mind and soul."
This continues the Christian theme of the previous book but includes some methods to help you experience God consciousness yourself.
It's a mixture of Christian biblical wisdom along with the teachings of Zen Buddhism with a large dose of psychology and, as the title suggests, focuses on breaking free from the ego in order to reveal your true self.
I loved reading this during a holiday in Wales and my copy has pencil notes right the way through it! Another book I'll be reading again!
This little book is only 175 pages long but seems to capture what you need to help develop a 'spiritual way' in this material world, bringing more meaning into your life.
It certainly helped me to make sense of my own mystical experience and that, far from having to live a life of ascetism in a monastery in order to know God, ordinary folks like you and me can experience a true connection with the divine out in the real world.
This little gem will bring out the mystic in you!
What a book this is! It explores the spiritual passages we experience as we journey through life. Each stage has its trials and opportunities for growth and development, including mid-life where we are often faced with tough decisions.
I referred to this book extensively in the writing of my midlife workshop that I ran several years ago; my copy's pages are covered with pencilled notes.
The Five Stages of the Soul is a book I always enjoy returning to, like catching up with an old friend over coffee.
I could have included several Robert A. Johnson books in this list. This one is probably my favourite. I found it enormously useful as I made my way through a mid-life transition a decade or so ago.
(Just to say, I never referred to that period as a 'crisis').
Using a Jungian approach (who, himself, went through a midlife "breakthrough"), Johnson helps us come to terms with unrealised dreams and find a purpose in the second half of life.
A great accompaniment to James Hollis' book above (book #10).
One of the reasons that triggered my mid-life transition was the break-up with my then fiance (back in 2007). I spent a few weeks feeling sorry for myself until the universe intervened.
This book literally jumped off the shelf in my local Oxfam shop and, page by page, helped me piece my life back together again. It served as a road map to help me lick my wounds and rebuild my confidence and sense of self-worth.
Indispensable reading if you've recently been through a relationship breakdown.
I don't know how I missed Bill Plotkins' book when it first came out back in 2003! Where was I?
This majestic book, full of indigenous wisdom, and drawing upon the work of mythologist, Joseph Campbell, really does what it says on the cover, taking you on a journey of awakening.
And the thing I love about it is that it provides us with a new possibility: awakening is not just about transcending the ego and becoming enlightened through 'spiritual experiences', but a journey that sometimes requires us to venture into the dark labyrinths of ourselves.
You could call it 'endarkenment', and it's a journey that not all of us are willing to undertake. However, with the right guidance – and the book shows you how – you can rediscover your 'inner gold' and emerge back into the world, more whole and so-being, more enlightened.
During a recent holiday in Wiltshire (July 2021) I stumbled upon this little gem of a book in Oxfam in Marlborough. At first, I thought it would make for some nice holiday reading but little did I know that this book – of only a 100 or so pages – would become an integral part to my understanding of oneness.
See, more than ten years since my mystical experience, I'm still trying to make sense of what happened. This book – full of the wisdom of Ashtavakra – is an important piece of my personal jigsaw. He is someone I'd never heard of before and he supposedly pre-dates the Buddha!
If you're interested in mysticism and unity consciousness, click the title above and get your copy now. I'm already on my second reading!
30 years in the making, Christopher Booker's The Seven Basic Plots explores the main themes inherent in all stories, from classics and fairy tales to modern day crime thrillers.
But the book goes way further than an analysis of the stories many of us grew up with; it helps us identify the story plot we might be living our life by!
This really resonated with me when I became aware of how a story – told to me by my mother when I was a child – was still influencing me 40 years later! When I started changing the story, my life changed in the real world. Powerful stuff!
Published in 1996, Peter Roche De Coppens' book is even more relevant now than ever. It speaks of the impending doom awaiting humanity if we're unable to take the necessary leap into a new state of consciousness.
The book echoes the beliefs I've long held…
That unless we're able to shift our consciousness away from ego toward more soul-based consciousness, ,humanity (and us as individuals) will continue to repeat that same old problems. And here we are, on the verge of WW3!
It's a great book with many mental exercises to help you on your journey to awakening your soul.
If you're interested in psychedelics, consciousness and healing, then Francoise Bourzat's book must be on your reading list! It makes for the perfect partner to Michael Pollen's book, above.
She draws upon ancient wisdom and adds contemporary research findings into the use of these sacred medicines and other ways of accessing expanded states of consciousness.
The premise is – much like my own – that through expanding our consciousness we shift something fundamental within ourselves. From this, healing and growth ensues.
---
I'll be adding more self help books to this 'library' over the coming months so please check back often or subscribe to my mailing list for the latest additions.
What books would you have included in the list?
I'd love to know which books have changed your life. Leave a comment below or let me know via email.

PLEASE SHARE MY POSTS AND PAGES ON YOUR SOCIAL MEDIA